Michael Ayrton [1921-75] - we specialise in the work of Michael Ayrton and represent the artist's estate.

He began as a painter as one of the UK's 'Neo- Romantic' group of artists, including Graham Sutherland, John Piper and Keith Vaughan. 

In 1954 Ayrton also began to sculpt and is now probably better known as a sculptor. He died at the age of only 54, but still had over 70 one-man exhibitions worldwide [approx. 13 in the USA].

Michael Ayrton sculpture & paintings are held in over 50 public collections throughout the world, including MOMA [NY] and the Tate Gallery [London]. There are several books on Michael Ayrton work and a large biography by Justine Hopkins. 

                     MICHAEL AYRTON [1921-75]

                             'Minotaur Alarmed'

            MICHAEL AYRTON

       Michael Ayrton sculpture



We want to buy sculpture, drawings and paintings by Michael Ayrton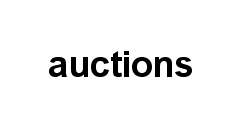 NEW EXHIBITION:

Our Michael Ayrton exhibition is on now to 31 December 2021

                                 click on the link above

        to celebrate the centenary of Michael Ayrton's birth.

The Fry Art Gallery will also be holding an exhibition from:

                            31 May to 31 October 2021

                            A new book is available now: 

                  please go to: www.michaelayrton.com

                          if you wish to purchase a copy.

We have also published a small book featuring some of the artist's drawings in our exhibition.