Michael Ayrton [1921-75] -  We specialise in the work of Michael Ayrton and represent the artist's estate.

He began as a painter as one of the UK's 'Neo- Romantic' group of artists, including Graham Sutherland, John Piper and Keith Vaughan. 

In 1954 Ayrton also began to sculpt and is now probably better known as a sculptor. He died at the age of only 54, but still had over 70 one-man exhibitions worldwide [approx. 13 in the USA].

Michael Ayrton sculpture & paintings are held in over 50 public collections throughout the world, including MOMA [NY] and the Tate Gallery [London]. There are several books on Michael Ayrton work and a large biography by Justine Hopkins.

                     MICHAEL AYRTON [1921-75]

                             'Restless Minotaur'

           1963, bronze, ed. 9, 30cm high, cast c.1963

                                    [2 views]​

This sculpture will be in our next auction on 6 November

along with several other important Ayrtons

            MICHAEL AYRTON

       Michael Ayrton sculpture


We want to buy sculpture, drawings and paintings by Michael Ayrton

We usually have large amounts of Ayrton's work including etchings, drawings and paintings - please contact us if you are looking for anything in particular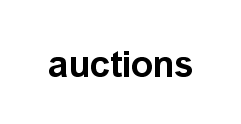 MICHAEL AYRTON - 'Discovery of Nautilus' 

              1969 - bronze & perspex - ed.9 [4/9] - 40 x 57 x 40 cm

Provenance: Private collection, UK [acquired directly from the artist's family]

Literature: 'Michael Ayrton', P.Cannon-Brookes, Birmingham Museums Press, 1978, p.118, pl. 212

The best of Ayrton's larger reflectors [his most original work]

                                            MICHAEL AYRTON [1921-75]

                                                     Reflective Heads 1

                                                              1971

                                                             bronze

                                                       edition of 9 [1/9]

                                                       53 x 33 x 22 cm

Provenance: private collection, UK [acquired directly from the artist's family]

Literature: 'Michael Ayrton', P.Cannon-Brookes, 1977, Birmingham Museums Press

p.120, pl. 120

This is the first and larger of the 2 maquettes for the huge 22 feet high sculpture in Troy Michigan, USA [Ayrton's largest public sculpture]. There is a head on each side of the polished bronze screen, facing in different directions, with a smaller head inside each [see Cannon-Brookes p.119 for a more detailed description and analysis] 

MICHAEL AYRTON [1921-75]

                    Geode

                     1970

 bronze and reflective perspex

                edition of 9

           51 x 38 x 23 cm

                                           MICHAEL AYRTON [1921-75]

                                                      Small Sentinel

                                                              1962

                                                         edition of 9

                                                        29 cm high