LESLIE HURRY  [1909-78]

           'Psycho Dramas'

​Part 1 - oil paintings - 1928-78

Leslie Hurry was born in London and studied at the Royal Academy School of Art from 1927-31. 

He was one of the British 'Neo-Romantic' group of artists featured in the great exhibition at the Barbican in 1987:

 'A Paradise Lost - The Neo-Romantic Imagination in Britain 1935-55', alongside Graham Sutherland, Michael Ayrton, Keith Vaughan, John Minton, John Craxton and John Piper. 

One-man exhibitions of his paintings were held at the Redfern Gallery in the 1940s; Roland, Browse & Delbanco in the 1950s and Mercury Gallery in the 1960s and 1970s.

Museum collections of his work include the Tate Gallery, who have some very good examples of his paintings.

A book 'Paintings by Leslie Hurry' was published by Grey Walls Press in 1950.

We will be publishing 3 small hard back books:

Volume 1 - Oil paintings: 1928-78;

Volume 2 - Early paintings on paper: 1942-59;

Volume 3 - Later paintings on paper: 1960-78. 

available from Styca Publishing - www.styca.com at £15 each [+£3 UK post] or £30 for the 3 volumes [+£5 UK post].

1.  Portrait by Candlelight, 1928, oil on board, 39 x 28 cm

2.  June, 1941, oil on canvas, 100 x 125 cm

      illustrated in the Barbican 'A Paradise Lost' catalogue, pl.90

3.  War - Famine, 1945, oil on board, 55 x 69 cm

4.  Famine - War, 1947, oil on board, 60 x 118 cm

     illustrated in 1950 book, pl.23 + in Barbican 'A Paradise Lost' catalogue no. 144 

5.  Woman in White, c. 1947, oil on board, 48 x 37 cm

6.  Clown, 1950, oil on board, 26 x 35 cm

7.  Head, c. 1950, oil on board, 48 x 37 cm

8.  Heads & Figure, c. 1966, oil on board, 103 x 90 cm

9.  Christians, 1974, oil on canvas, 25 x 57 cm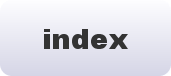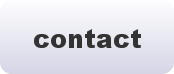 10.   Beast Bird, 1974, oil on canvas, 40 x 50 cm

11.   Abstract, c. 1969, oil on board, 38 x 50 cm

12.   Sickle Moon, c. 1970, oil on board, 35 x 54 cm

13.   Figures in a Sunset, 1974, oil on canvas, 32 x 44 cm

14.   White Sky, c. 1970, oil on board, 43 x 54 cm

15.   Mist, c. 1970, oil on board, 41 x 53 cm

16.   Abstract, c. 1970, oil on board, 31 x 26 cm

17.   Landscape with Creatures, 1970, oil on board, 26 x 17 cm

18.   Orange Abstract with Head, c. 1970, oil on board, 37 x 27 cm

19.   Figures Regrouping, 1975, oil on canvas, 35 x 75 cm