Kenneth Martin
Kenneth Martin sculpture for sale





Kenneth Martin, 'Design 25', 1958, ink, signed, 11" x 8" - sold

Kenneth Martin [1905-84] studied at the Royal College of Art.
His many one-man exhibitions included a major retrospective at the Tate Gallery in 1975 and several shows at Waddington Gallery and Annely Juda Fine Art.
Public collections holding work include the Tate Gallery, Museum of Modern Art [New York], Arts Council, British Council, British Museum, Tokyo Metropolitan Art Museum, V&A Museum, etc.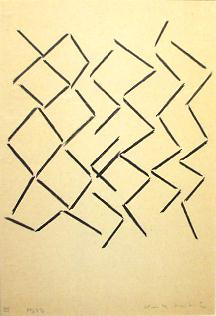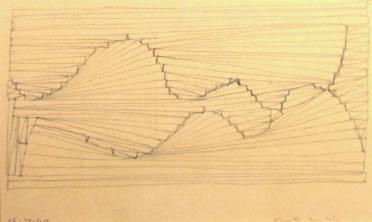 Kenneth Martin, 'Screw Mobile [study for sculpture]', 1960, pencil, signed, 8" x 12" - sold

There may also be sculpture available, please contact us
We want to buy sculpture by Kenneth Martin